Bring Science Alive Indoors & Outdoors!
Smart Sticks- STEM Scavenger Hunt
Regular price

Sale price

Rs. 599.00
8-14 YEARS | 1 or more Players
Home, Playdates, Classrooms, Picnic, Vacations
7 Days Easy Returns* T&C's apply
Free shipping above Rs.500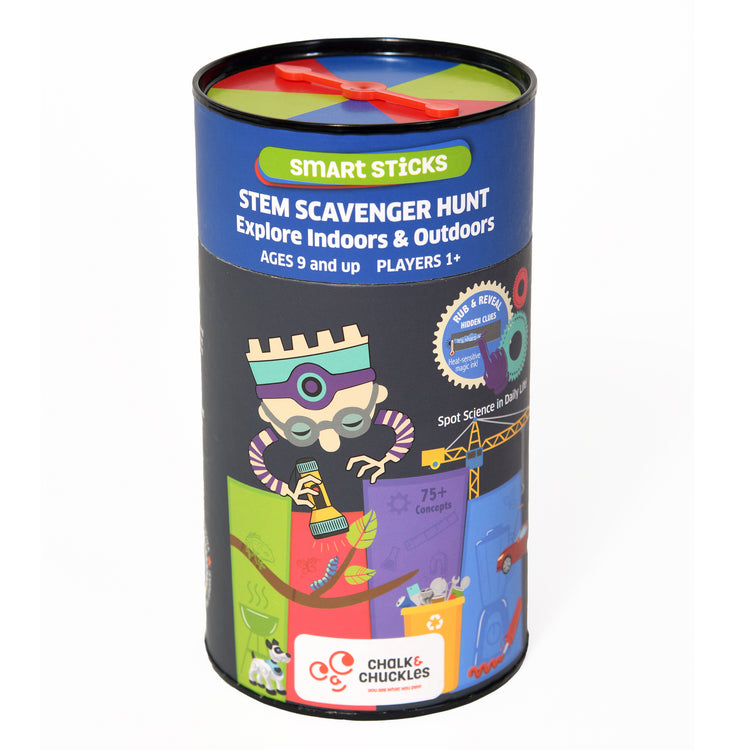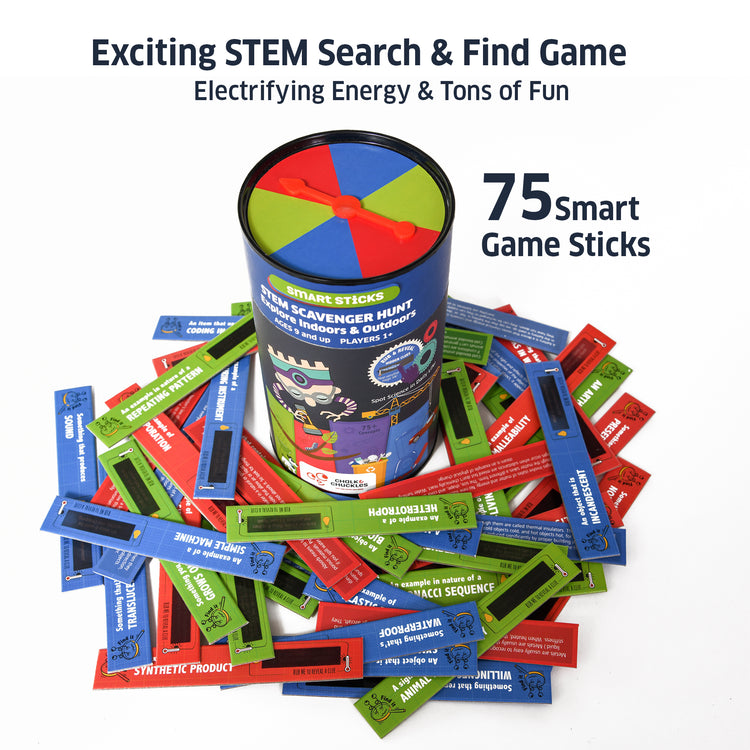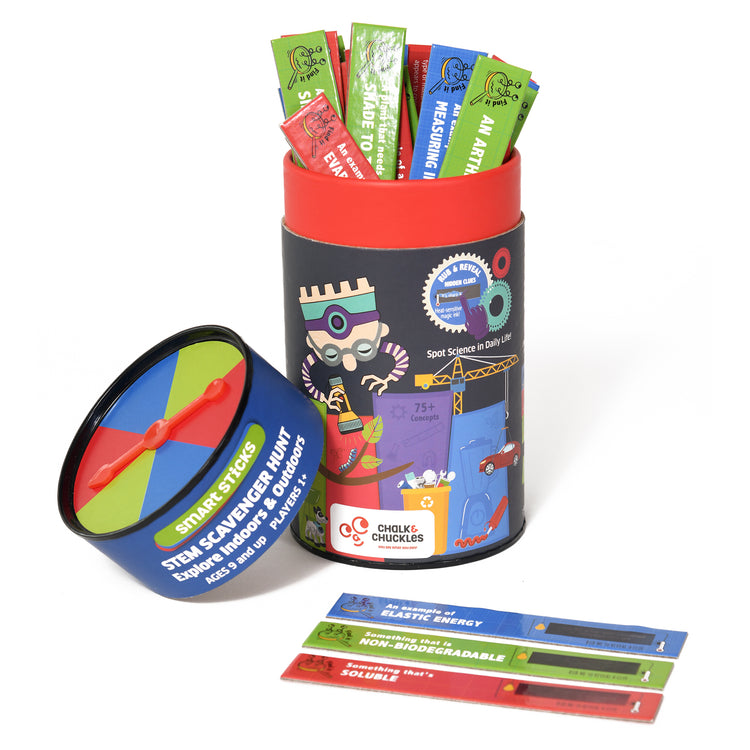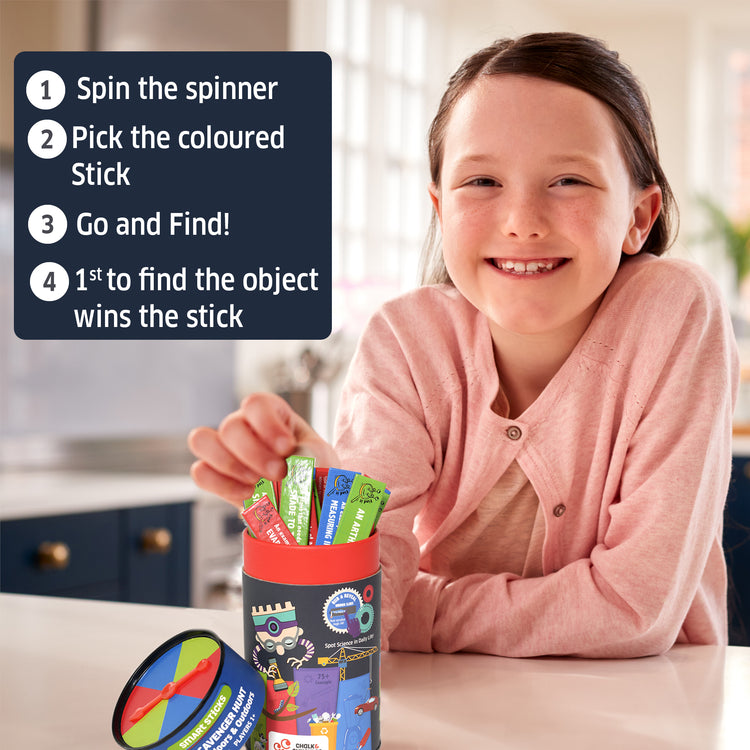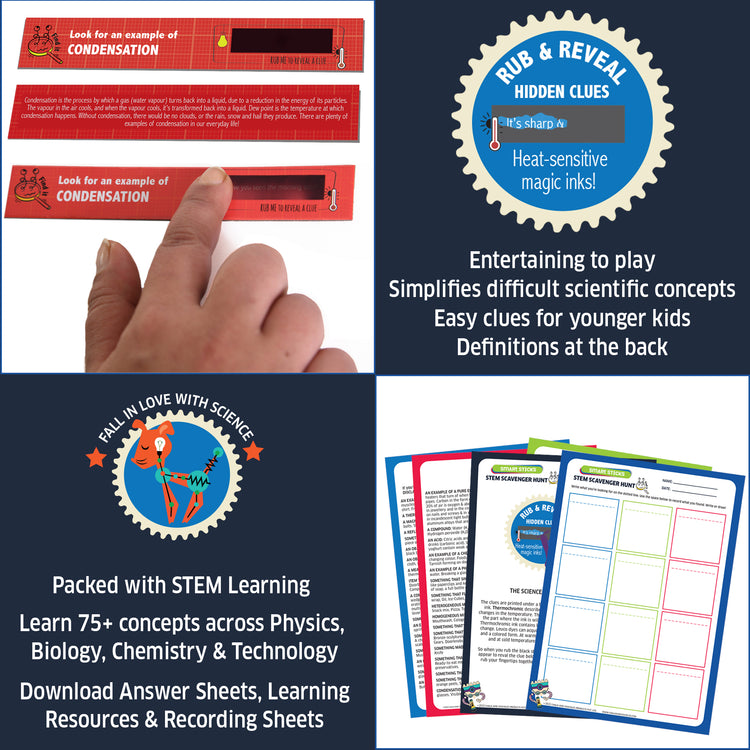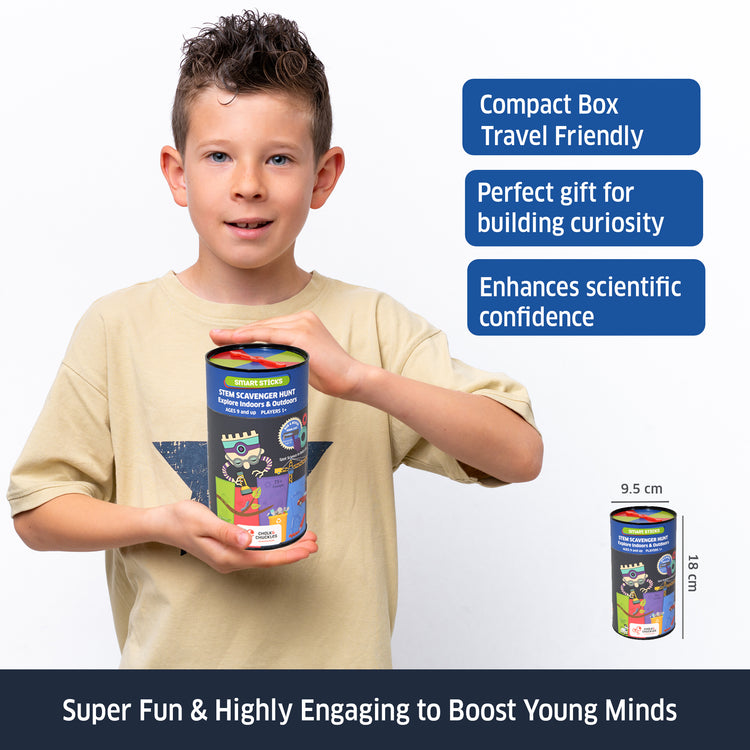 The Details

Bring science alive with a classic game of Search & Find! Play to spot Science around you! Explore Physics, Chemistry, Biology, Technology & Math in your environment. It's problem-solving, creativity, active learning, & fun all in one!

With prompts like, find an example of a chemical reaction or something that grows on a creeper or an example of a simple machine, children will be thinking like a scientist!

Explosive learning in a box! Learn about 75+ science concepts. Printed with heat-sensitive ink, rub to reveal a clue just like magic. Want to learn more, turn the stick around for a definition.
How to Play?

It's easy to play!
Spin the spinner to choose a colour.
Dip in and take out a stick of the same colour.
Everyone rushes to find the object that fits the prompt.
The first player to find an object wins the stick.
Collect 5 sticks to win the game.
What's in the Box?

75 exciting Prompts + A smart cylindrical tube with a spinner.
Igniting imagination & nurturing a lifelong love of science & exploration!
Product Specifications

Box measures (cm): 9.5 x 9.5 x 18

Weight (g):455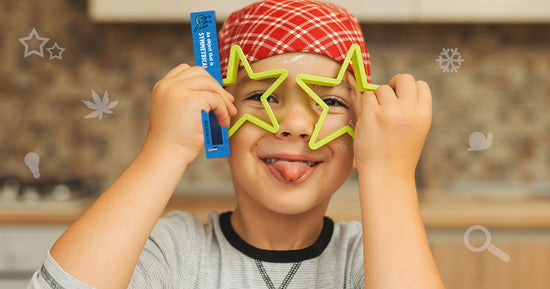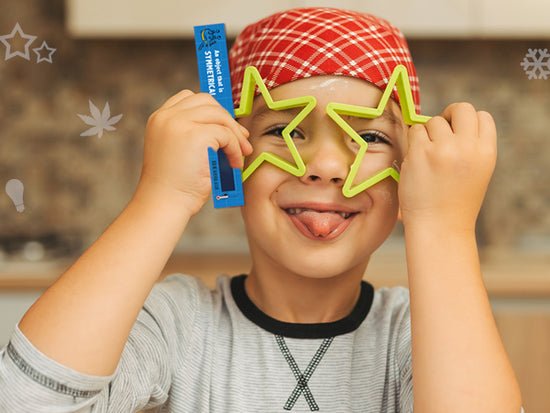 MAGICAL CLUES
Printed with heat-sensitive ink. Rub to reveal a clue just like magic! Exciting clues are easy to play with for the younger players.
BEST GIFT FOR BUILDING CURIOSITY
An amazing gift for boys and girls age 8 and older. Spark more exploration & discovery with our STEM Scavenger Hunt Game.
NURTURE A LOVE FOR SCIENCE
Science is not limited to a lab. Think like a scientist in daily life. Enhances scientific confidence and stimulates scientific dreams.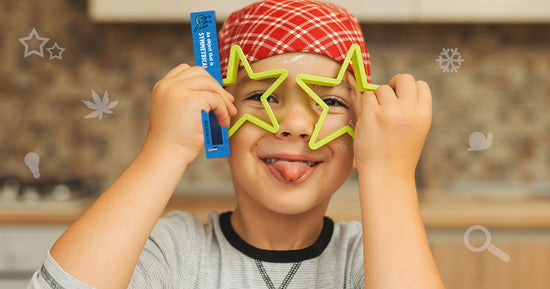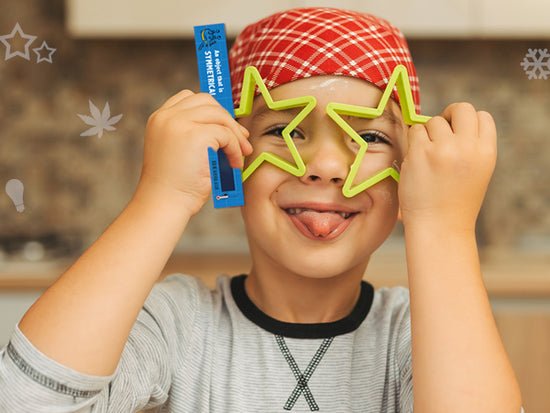 QUALITY GUARANTEE
We want you to be happy and satisfied with your purchase from Chalk and Chuckles. If we do not meet your expectations in either quality or design, please contact our customer service.
WORKING TOWARDS SUSTAINABILITY
We make our products from recycled board & print with non-toxic Soy inks. We try to minimise the use of plastic in our packaging. We are now striving to reduce our box sizes. Smaller boxes means less emissions, less packaging & a lower carbon footprint.
OUR PROMISE
1. Potential

2. Goodness

3. Quality
Each of our games has the POTENTIAL to bring out the best in every child. Play to your strengths or play to build new strengths, we've got a game for everyone. You are what you play!
Join us in the playful revolution of raising the next generation of leaders. Leaders who are not only smart & intelligent but also care about the COMMON GOOD and the world we live in! Our games reflect our commitment to family, community, cooperation, diversity, and empathy.
We are committed to creating sustainable, safe, and non-toxic toys that meet all the Indian & International quality standards. We care about the products we deliver to you, and equally about the world we all live in. Our products are designed with such care that they can be passed on and used repeatedly.