From Sun to Snow
Season Wise
Regular price

Sale price

Rs. 649.00
3-6 YEARS | 2-4 Players
Family Game Nights, Playdates, Classrooms, Homeschool
7 Days Easy Returns* T&C's apply
Free shipping above Rs.500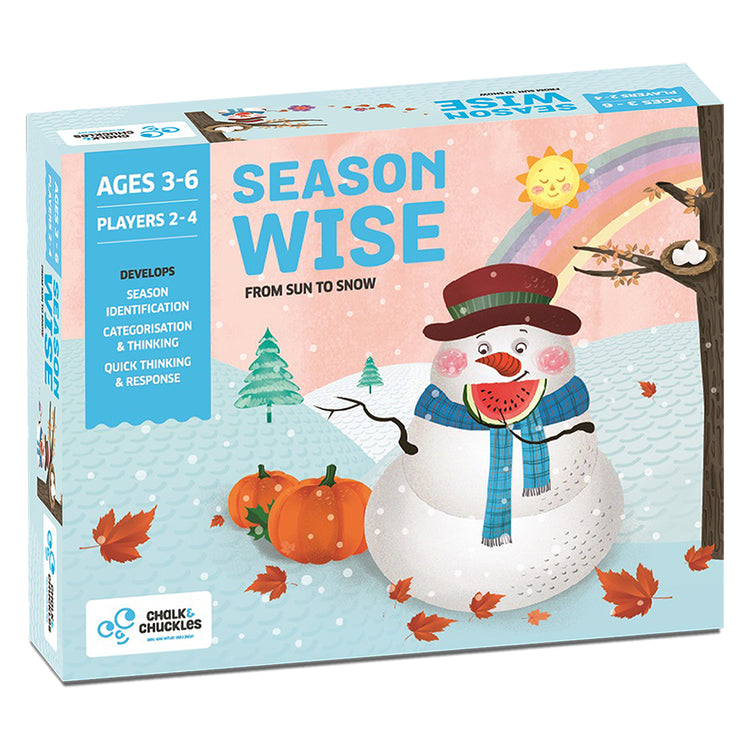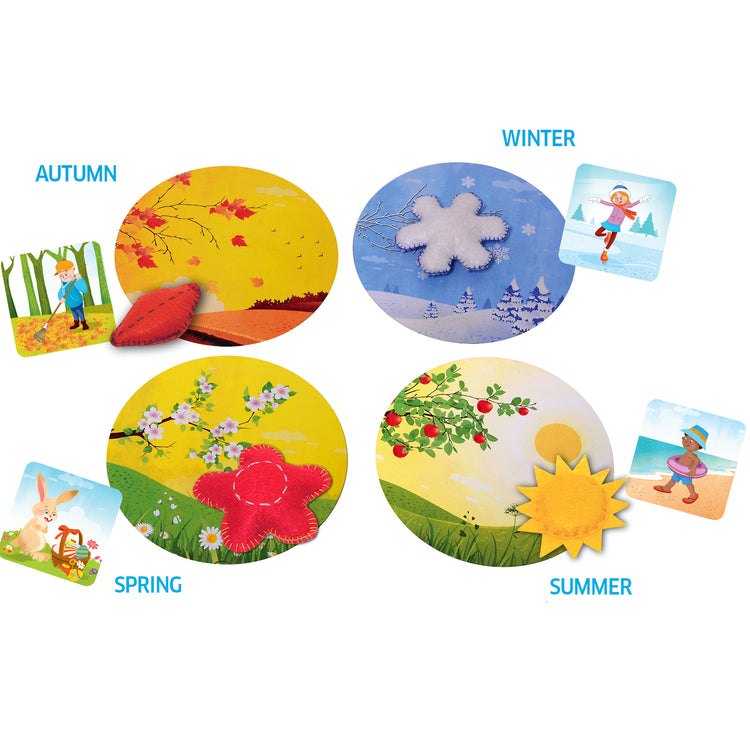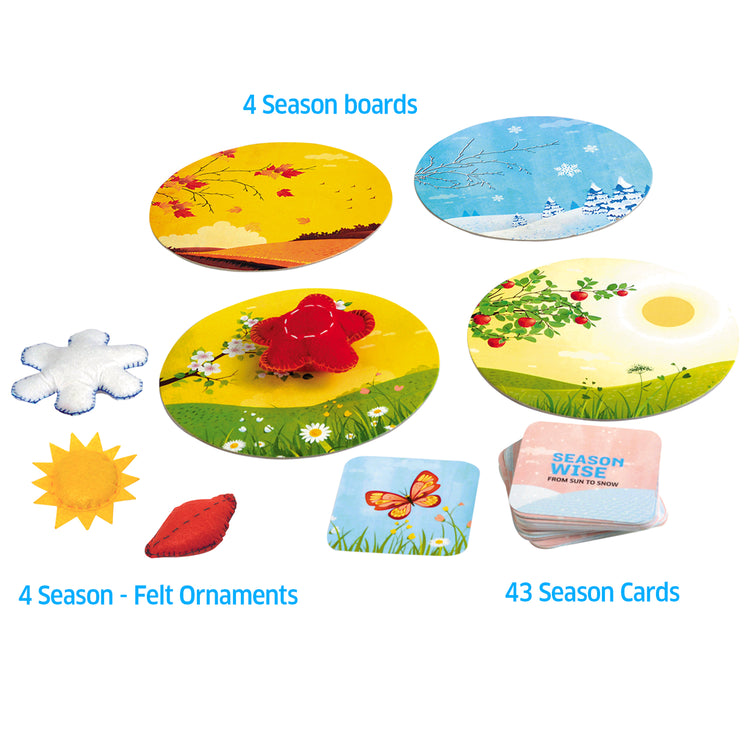 The Details

The seasons change 4 times a year & from Spring to Winter, they appear. They change from sun to snow & there's just so much more to know! Time to check if you're season-wise in a fast-paced double association game.


An educational game for learning all about seasons! Easy to learn and fun to play. Learn about the weather, holidays, activities, and events in an engaging and playful board game. A must-have for playful learning at home.
How to Play?

- Place the 4 season boards and 4 season ornaments in the centre.
- Turn over a card from the cards pile. Example-Santa.
- Think which season Santa belongs to.
- Grab the correct season ornament (snowflake) and put it on a matching season board (winter)
- The first one to do that wins the card.
- The player with the most cards at the end of the game is the winner.

CAN BE PLAYED IN MULTIPLE WAYS
1. Play by the rules given. Comes with a reference sheet for checking which season each card belongs to.
2. For younger players- play a simple matching game. Match cards to the appropriate season.
3. You could also encourage children to sort cards across various sub-categories. e.g. fruits, animals, activities, holidays across the different seasons.
4. To build upon language and reasoning skills, encourage children to provide a reasoning for their category placement.

What's in the Box?

4 Season boards, 4 Season felt props, 43 Cards, Instruction Guide
Product Specifications

Box measures (cm): 26.7 x 21.6 x 4.6

Weight (g):482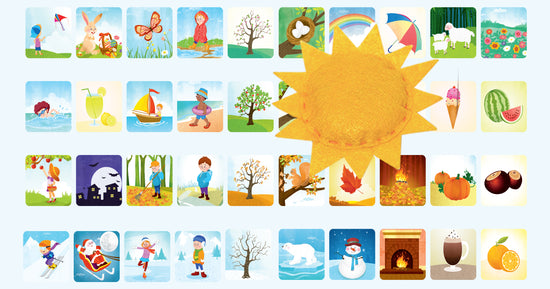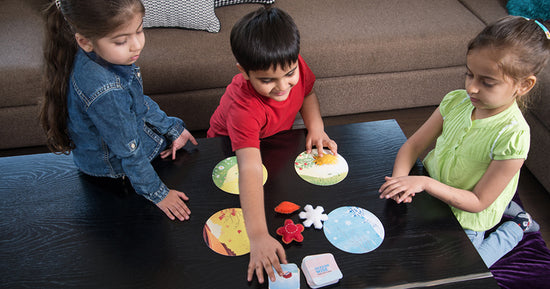 GIFTS KIDS LOVE!
Children will love playing Season Wise with their friends & family. A fun educational game that promotes STEM skills.
PROMOTES CREATIVE THINKING!
Global warming & developments around the world are rapidly changing our understanding of seasons. The game encourages children to think logically and creatively and give a reason for their choice. At Chalk and Chuckles, we believe, there doesn't have to be a right and wrong answer as long as kids are communicating & learning.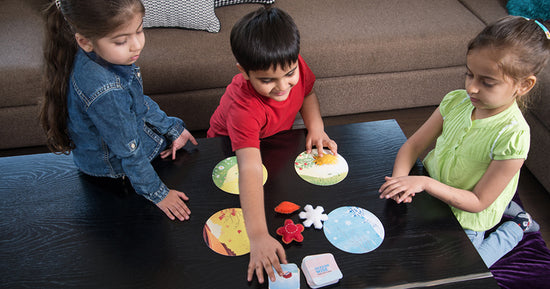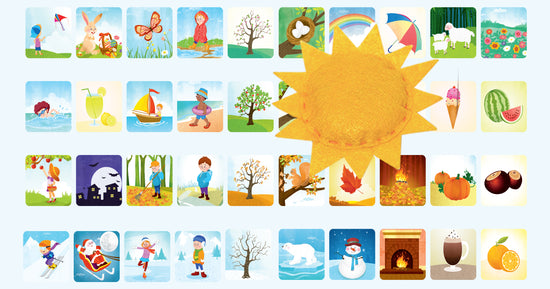 QUALITY GUARANTEE
We want you to be happy and satisfied with your purchase from Chalk and Chuckles. If we do not meet your expectations in either quality or design, please contact our customer service.
WORKING TOWARDS SUSTAINABILITY
We make our products from recycled board & print with non-toxic Soy inks. We try to minimise the use of plastic in our packaging. We are now striving to reduce our box sizes. Smaller boxes means less emissions, less packaging & a lower carbon footprint.
OUR PROMISE
1. Potential

2. Goodness

3. Quality
Each of our games has the POTENTIAL to bring out the best in every child. Play to your strengths or play to build new strengths, we've got a game for everyone. You are what you play!
Join us in the playful revolution of raising the next generation of leaders. Leaders who are not only smart & intelligent but also care about the COMMON GOOD and the world we live in! Our games reflect our commitment to family, community, cooperation, diversity, and empathy.
We are committed to creating sustainable, safe, and non-toxic toys that meet all the Indian & International quality standards. We care about the products we deliver to you, and equally about the world we all live in. Our products are designed with such care that they can be passed on and used repeatedly.