Funny Math Game
Long Legs
Regular price

Sale price

Rs. 799.00
6-9 YEARS | 2-4 Players
Family Game Nights, Playdates, Classrooms, Homeschool
7 Days Easy Returns* T&C's apply
Free shipping above Rs.500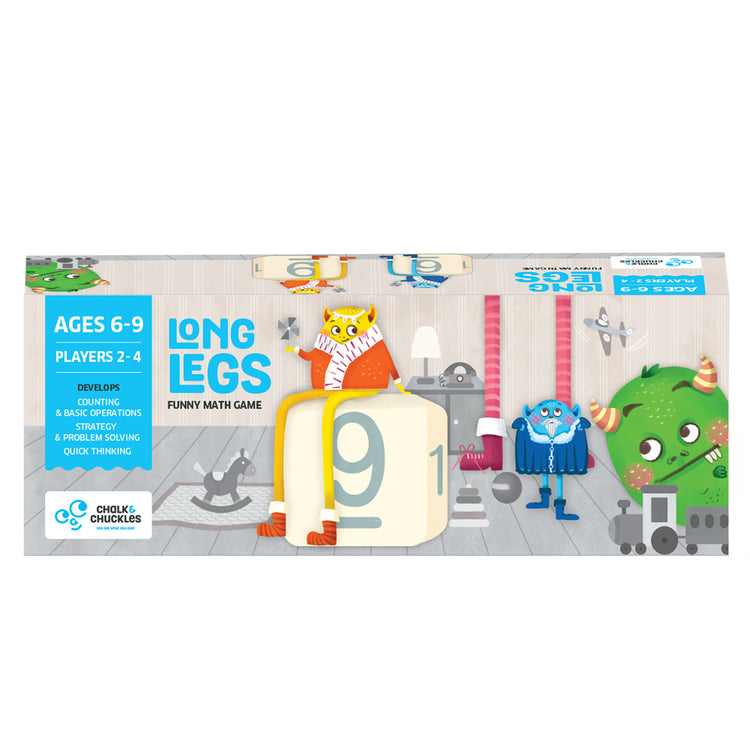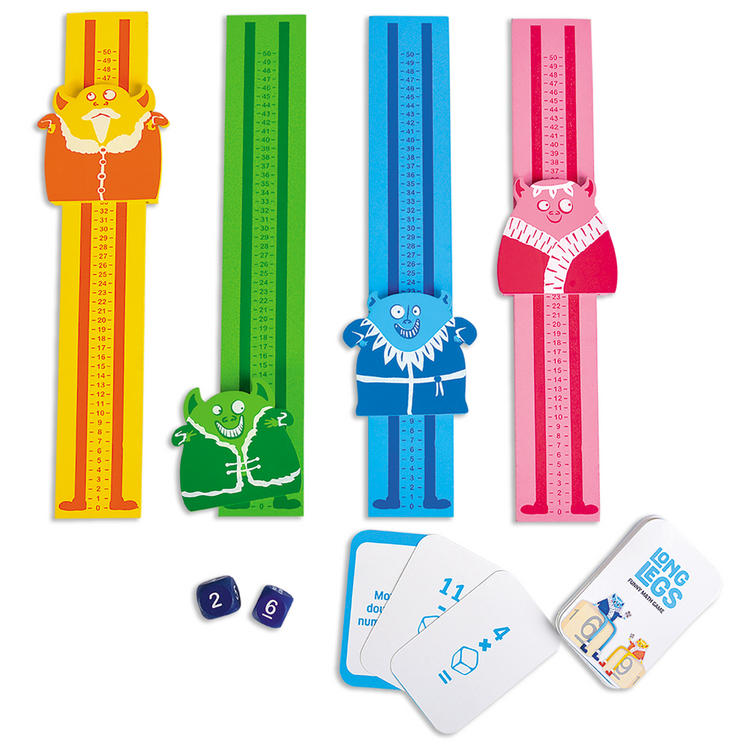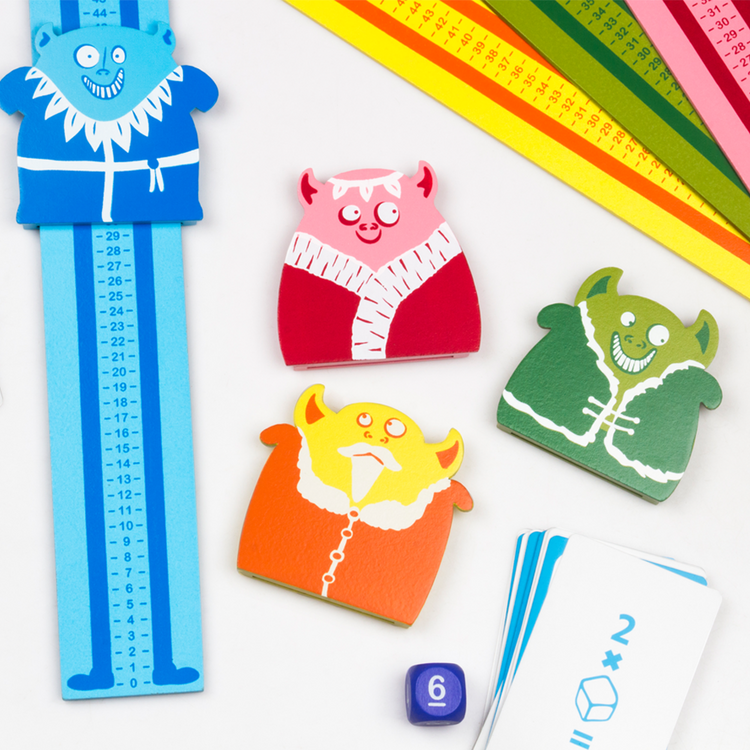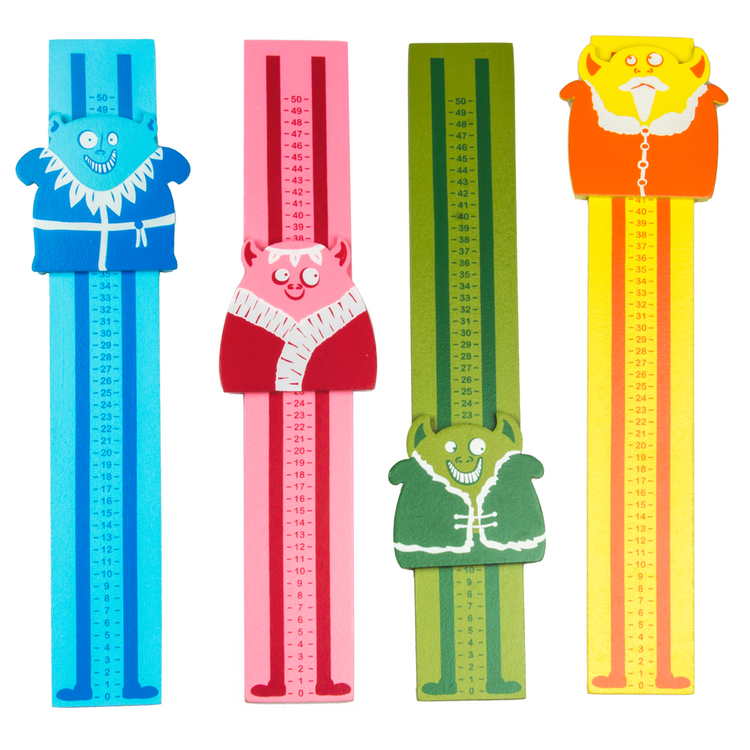 The Details

The cute little Monsters are just waiting to grow. Slide them up or down, and there you go! Long Legs is a fun family STEM educational game of addition, subtraction, multiplication, and Math concepts. Teaches mathematical language, and early math concepts of double, greater than, less than, odd, and even. Super easy to learn and play. 

Long Legs is a great gift for kids that promotes fun with learning. Children will develop thinking skills, Decision-making and Problem-solving. Promotes social interaction and healthy competition. 
How to Play?

One game, many ways to play!
GAME 1
- Play a simple game of Addition or Subtraction.
- Roll the number die.
- Add the number and move the slider up on the number line for an addition game. The first player to reach 50 wins the game.
- Subtract the number and move the slider down on the number line for a subtraction game. The first player to reach 0 wins the game.
An addictive race for kids!

GAME 2
- Play a Wild Strategy Card Game
- Open a card and roll the die.
- Use the card and the number rolled to solve the math puzzle.
- Move your monster to the correct answer on the number line to win the card.
The player with the maximum cards wins the game.

What's in the Box?

2 Wooden number dice, 4 Wooden Rulers with sliding monsters, 24 cards, Game guide.
Product Specifications

Box measures (cm): 31.5 x 12.7 x 5

Weight (g):488
FALL IN LOVE WITH NUMBERS
Add joy, subtract fear, and multiply concentration with this interactive, fast paced number slide (1-50) game. Multiple game plays. Great for kids age 6 and up
JOY OF LEARNING
We pride ourselves in helping families and friends unplug and bond- building values and developmental skills. Best educational gifts for children.
QUALITY GUARANTEE
We want you to be happy and satisfied with your purchase from Chalk and Chuckles. If we do not meet your expectations in either quality or design, please contact our customer service.
WORKING TOWARDS SUSTAINABILITY
We make our products from recycled board & print with non-toxic Soy inks. We try to minimise the use of plastic in our packaging. We are now striving to reduce our box sizes. Smaller boxes means less emissions, less packaging & a lower carbon footprint.
OUR PROMISE
1. Potential

2. Goodness

3. Quality
Each of our games has the POTENTIAL to bring out the best in every child. Play to your strengths or play to build new strengths, we've got a game for everyone. You are what you play!
Join us in the playful revolution of raising the next generation of leaders. Leaders who are not only smart & intelligent but also care about the COMMON GOOD and the world we live in! Our games reflect our commitment to family, community, cooperation, diversity, and empathy.
We are committed to creating sustainable, safe, and non-toxic toys that meet all the Indian & International quality standards. We care about the products we deliver to you, and equally about the world we all live in. Our products are designed with such care that they can be passed on and used repeatedly.