Scratch Art & Journal Kit
BeYoutiful Me
Regular price

Sale price

Rs. 799.00
6-12 YEARS
Playdates, Family Craft Project, Travel, Creative Breaks
7 Days Easy Returns* T&C's apply
Free shipping above Rs.500
Hurry, only 19 items left in stock!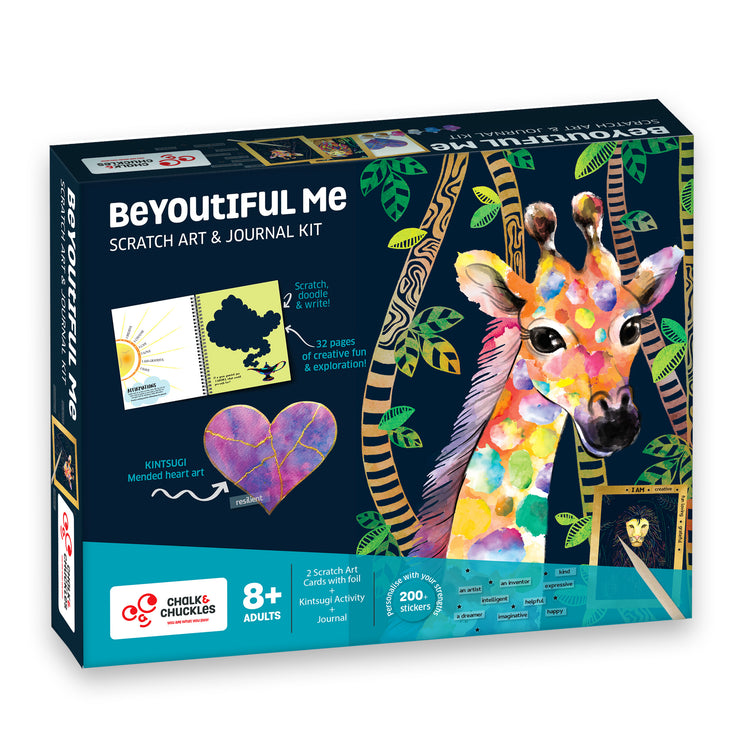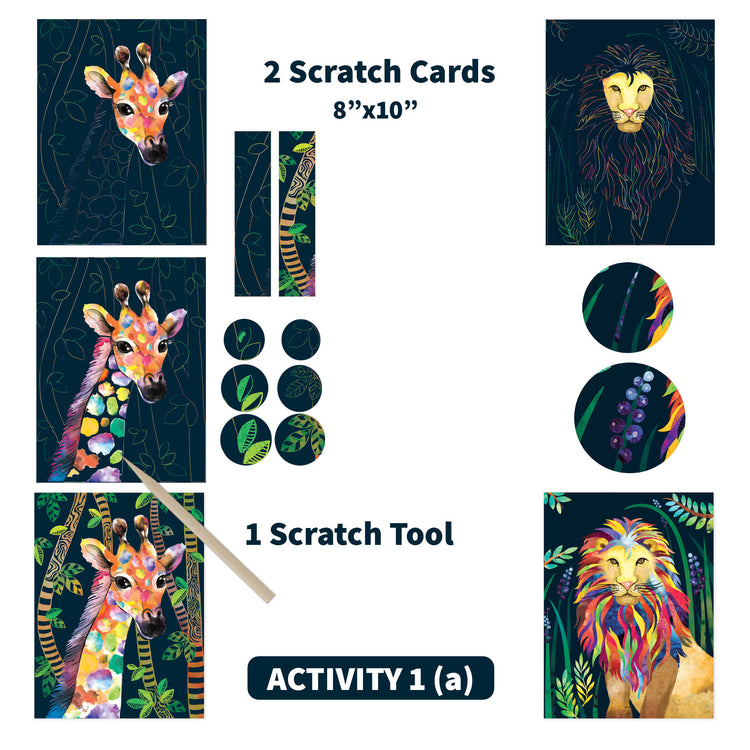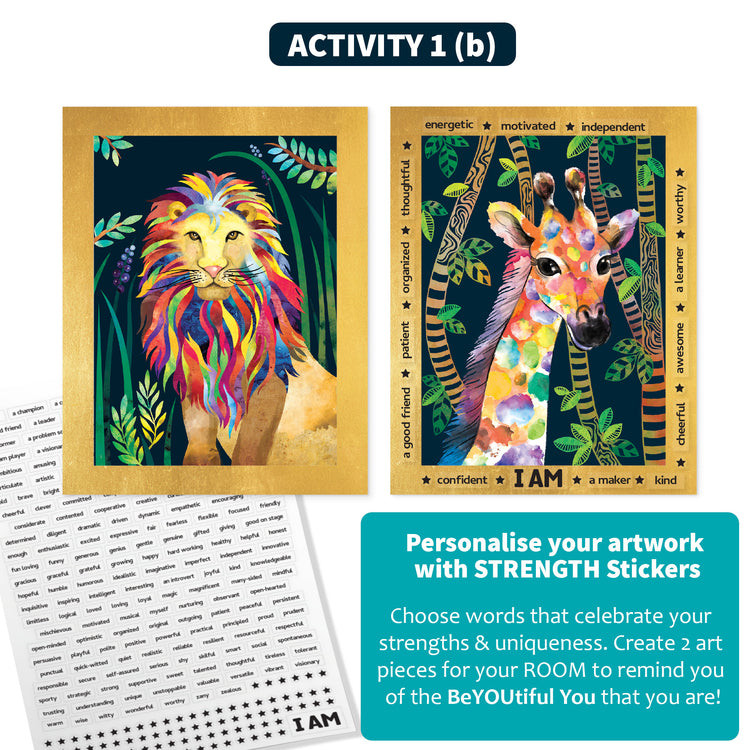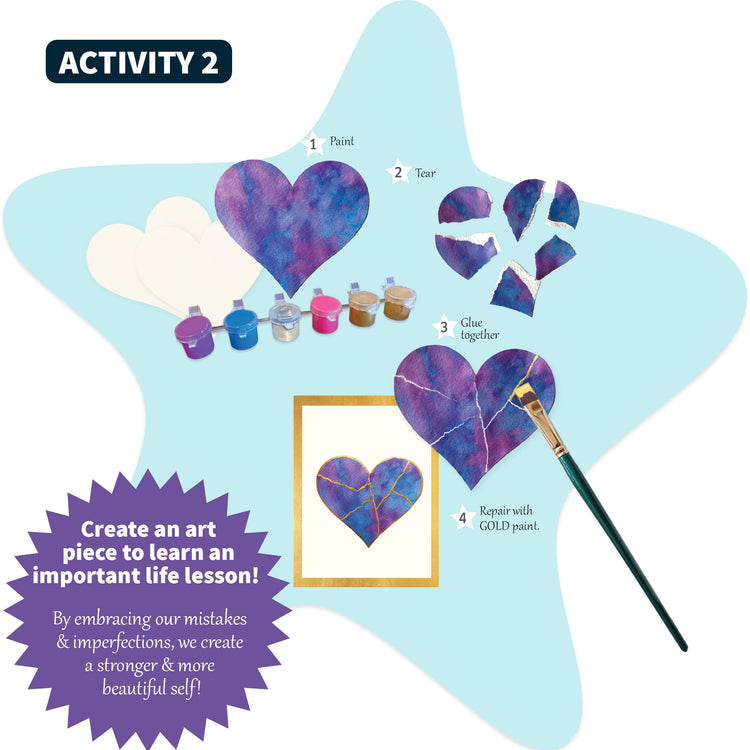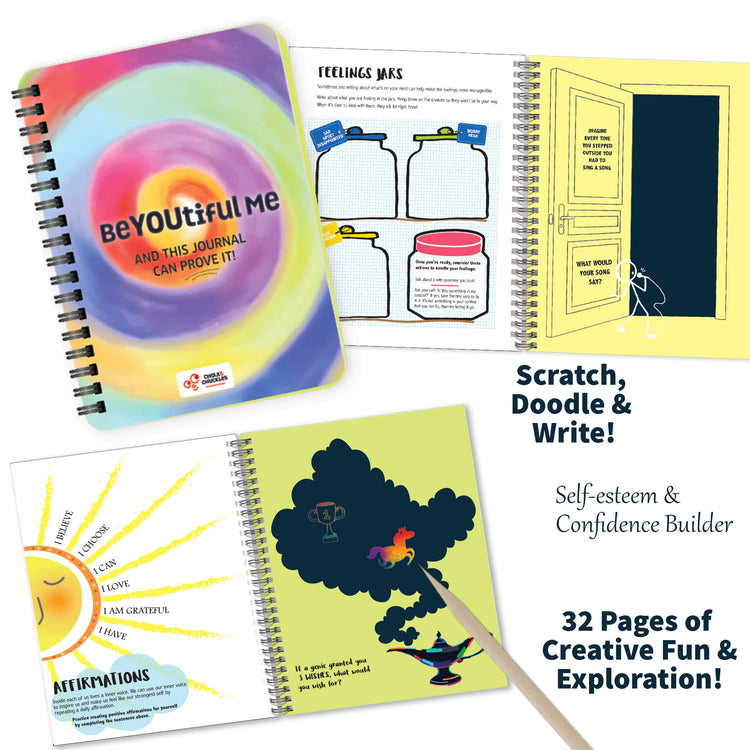 The Details

It's all the little things combined that make you UNIQUE & AWESOME! It's your strengths, talents, challenges, dreams & goals that make you who you are! Celebrate yourself with art pieces that reflect the BeYoutiful YOU!

The Ultimate Craft Kit- All in one combo with 4 fun arts and crafts for kids- Scratch Art Posters to personalise with strength stickers, Kintsugi Heart painting, and an interactive journal with 32 pages of creative activities

An inspiring, thoughtful gift for a teenage boy, or girl ages 10-15 yrs to encourage creativity, self-belief, and confidence in children. 

Focused on their growth and development- Creative ideas and projects in this art set empower kids and teens to get to know themselves and celebrate what makes them special
Inspire your child's imagination and sense of exploration with innovative techniques through guided projects and easy pictorial instructions
Beautiful crafts that can be completed by all children above age 8 years. No matter what they scratch off or how they paint, the results of this kit will be just as pretty
How to Play?

Activity 1: Scratch Art Masterpieces
With this creative kit, children will be able to make beautiful portraits of 2 animals. Follow the instructions and use the wooden stick to scratch away to reveal the masterpiece. It's so much fun!

Create a Powerful Statement about You!
Personalise your artwork with stickers. Choose words that celebrate your strengths & uniqueness. There are so many ways to describe who you are and that's why we are giving 180+ words to choose from. Create 2 art pieces that remind you of the BeYOUtiful You that you are!

Activity 2: Kintsugi Mended Heart Art
Paint your heart and tear it up. Mend the heart with gold paint and create a beautiful piece of art that reflects and reminds you of your resilience.

Activity 3: Self-Empowerment Journal
A 32-page journal filled with fun, creative prompts. Express yourself, reflect and scratch off the fun pages to learn more about yourself.
What's in the Box?

Box includes all materials and supplies- 2 Scratch Art Cards, 1 Scratch Tool, 268 Stickers, Journal, 3 Heart Cutouts, 1 Mount Card, 1 Paintbrush, Paints, Clear Gloss, Glue, Instructions
Product Specifications

Box measures (cm): 26.7 x 21.6 x 4.6

Weight (g):480
DESIGN & DISPLAY!
Create your scratch art and Kintsugi Painting to hang them on your wall to remind you of your strengths and uniqueness day after day. The most inspiring and motivational wall art for a child's or teen's room that's also beautiful!
ART THAT EMPOWERS
Based on Kintsugi, the Japanese art of repairing broken pottery with gold, whereby embracing flaws & imperfections, you create a stronger, more beautiful piece of art. It teaches an important lesson - in repairing things we create something more beYOUtiful & resilient.
CREATIVE TOYS THAT TEACH
Our Kit helps develop fine motor skills, creativity, curiosity, gratitude, self-reflection, confidence, and a growth mindset. Children develop problem-solving skills and learn to believe in themselves in the most creative way. Social-Emotional Learning (SEL) is just as important as STEM learning.
QUALITY GUARANTEE
We want you to be happy and satisfied with your purchase from Chalk and Chuckles. If we do not meet your expectations in either quality or design, please contact our customer service.
WORKING TOWARDS SUSTAINABILITY
We make our products from recycled board & print with non-toxic Soy inks. We try to minimise the use of plastic in our packaging. We are now striving to reduce our box sizes. Smaller boxes means less emissions, less packaging & a lower carbon footprint.
OUR PROMISE
1. Potential

2. Goodness

3. Quality
Each of our games has the POTENTIAL to bring out the best in every child. Play to your strengths or play to build new strengths, we've got a game for everyone. You are what you play!
Join us in the playful revolution of raising the next generation of leaders. Leaders who are not only smart & intelligent but also care about the COMMON GOOD and the world we live in! Our games reflect our commitment to family, community, cooperation, diversity, and empathy.
We are committed to creating sustainable, safe, and non-toxic toys that meet all the Indian & International quality standards. We care about the products we deliver to you, and equally about the world we all live in. Our products are designed with such care that they can be passed on and used repeatedly.