Stylish & Fun Craft Kit
Design Your Own Pendants
Regular price

Rs. 1,099.00

Regular price

Sale price

Rs. 1,099.00
7-14 YEARS | 1 or more Crafters
Playdates, Family Craft Project, Birthday Party Activity
7 Days Easy Returns* T&C's apply
Free shipping above Rs.500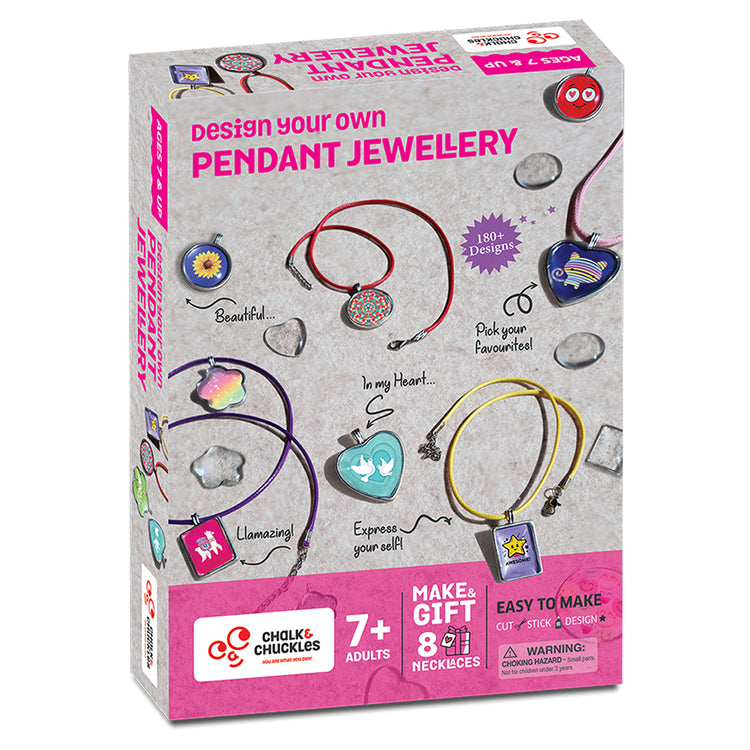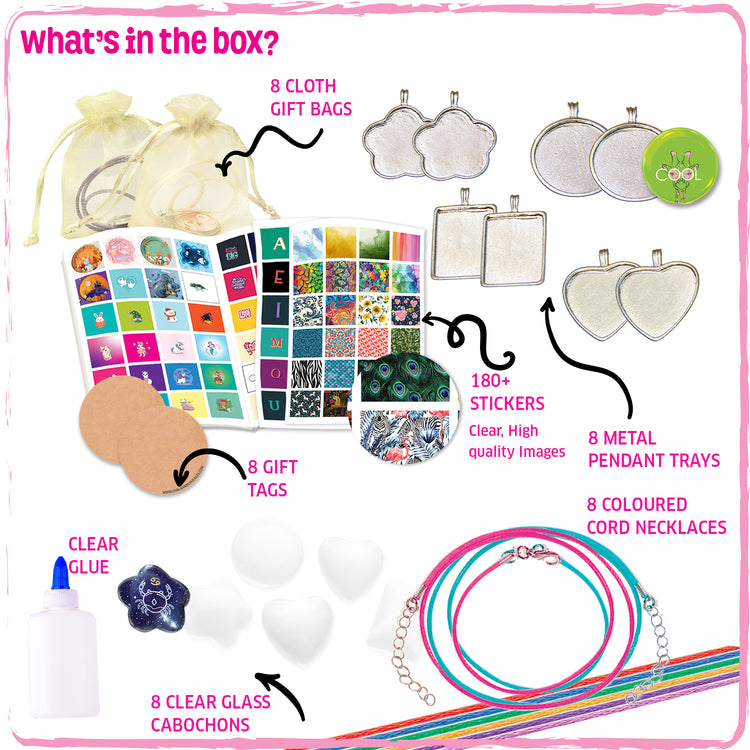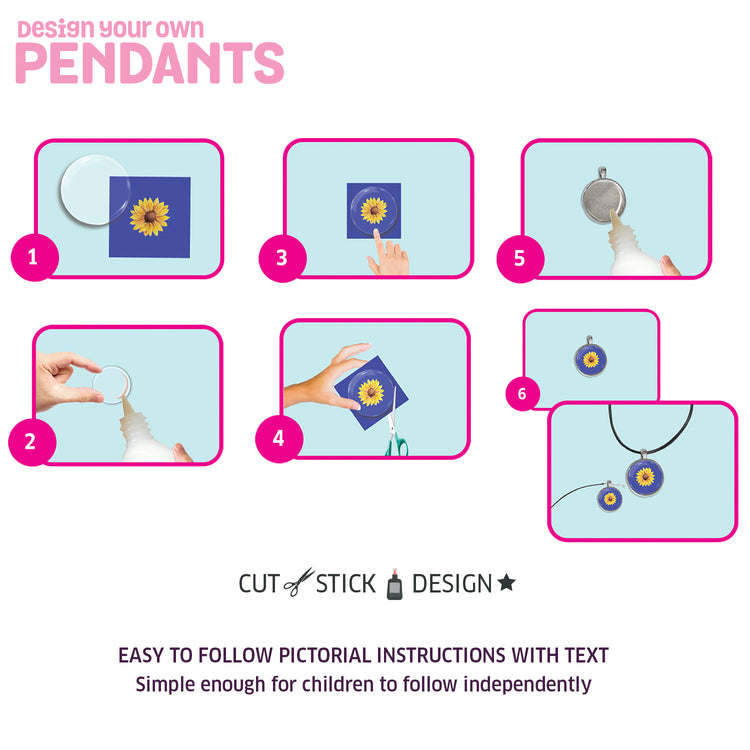 The Details

Making your own jewellery is fun and easy with this all-in-one art and craft kit. It's an engaging mess-free activity for teens and tweens. Because we curated a fabulous selection of materials in this kit, the only thing left for you to do is make them, wear them, and share them! 

Our DIY kit helps you create 8 professional-looking necklaces that your girls will be proud to wear! Perfect gift for Birthday, Holidays & Friendship Day! How about adding a touch of creativity to Rakhi this year? 

Teaches children new crafting skills and boosts confidence and creativity as they independently create beautiful crafts.
How to Play?

Create 8 Cool stylish, Fashion Necklaces to wear and share with this craft set. Making your own jewelry is fun and easy with this all-in-one art and craft kit.

Easy to make. Engaging Mess-Free activity for younger and teen girls. With over 180+ designs, 4 pendant shapes & multicolored chains to choose from, each necklace will be unique to its creator! With so many designs to choose from, each person (Boys & Girls) from 7 to 70 will find a design that appeals to them.

Super clear and simple to follow instructional guide. Requires minimal parental involvement.

No more leaving jewelry creation to the pros! Create your one-of-a-kind necklace. Make one for every day of the week (and an extra!) or for your friends!

What's in the Box?

Everything you'll need is right inside the box!

8 metal pendant trays + 8 clear glass cabochon tiles in 4 Unique shapes ( Heart, Star, Circle & Rectangle) + 8 Cotton Multi-coloured Necklaces with stong, flexible clasps + Craft glue + 8 Gift bags + 8 Gift tags + Design booklet with over 180+ images and detailed instructions.
Compliant with children's jewelry safety standards. Plated metal guarantees professional results.

Product Specifications

Box measures (cm): 16.5 x 23 x 4.5

Weight (g):350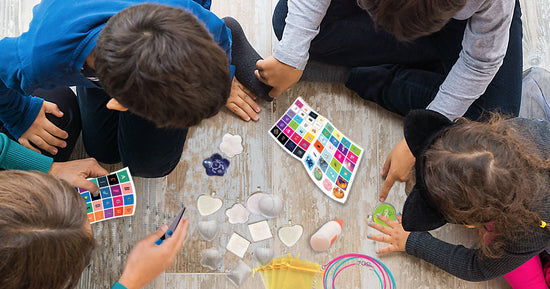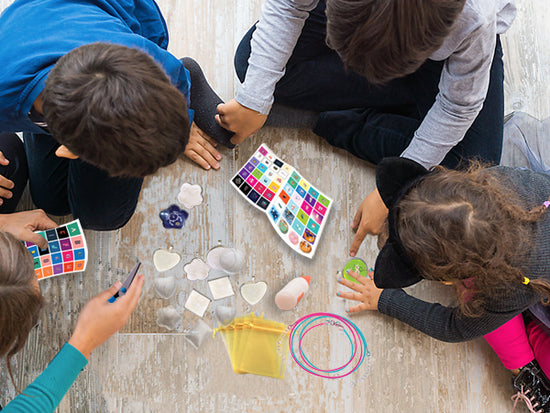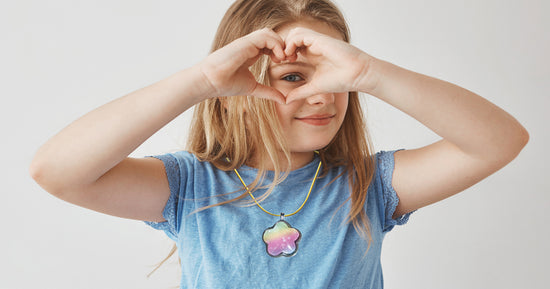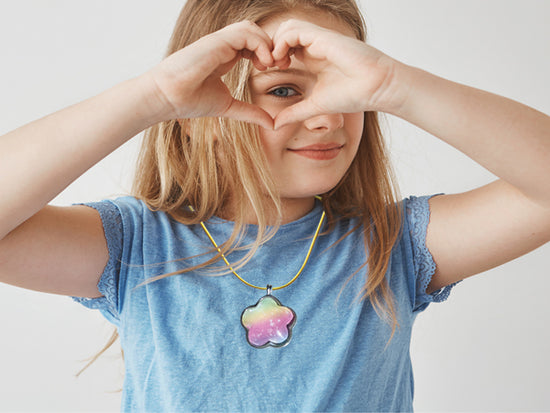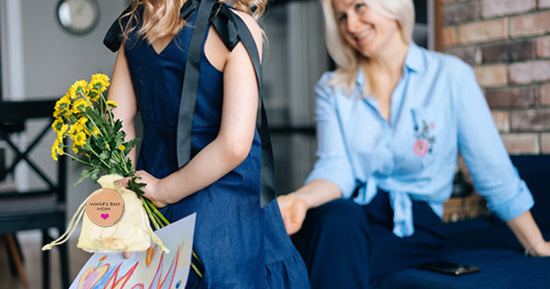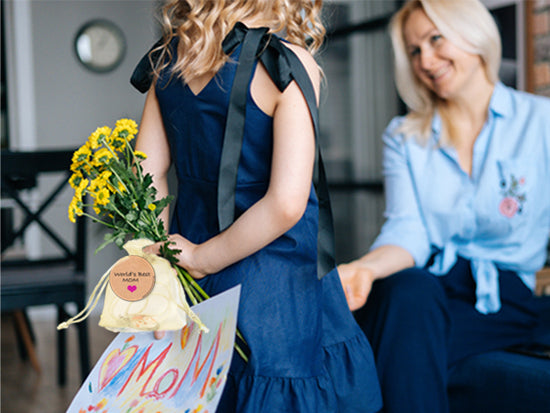 CHARM YOUR FRIENDS & FAMILY
Create 8 Cool Fashion Pendant necklaces to wear and share with this craft set. For ages 7 years and up
A THOUGHTFUL GIFT
Inspiring Activities to encourage kid's creativity. Great gift for a girl to express her mood or style.
A GREAT PARTY ACTIVITY
Our Pendant kits are a perfect activity for birthday parties, playdates, sleepovers & even a Jewellery Making party! Create personalised party favours.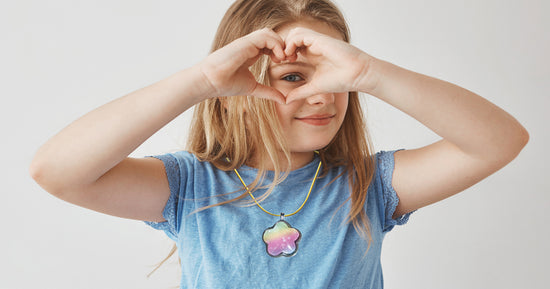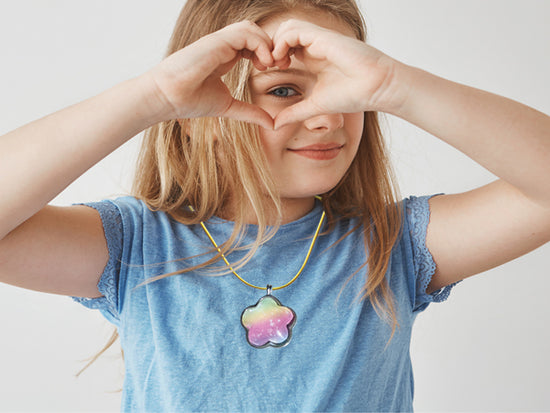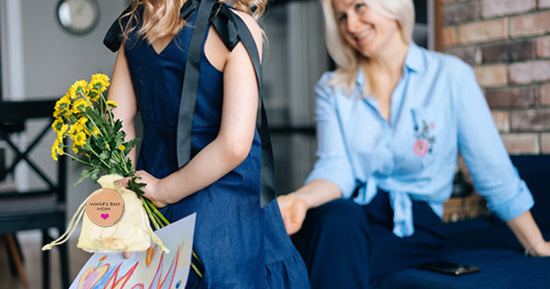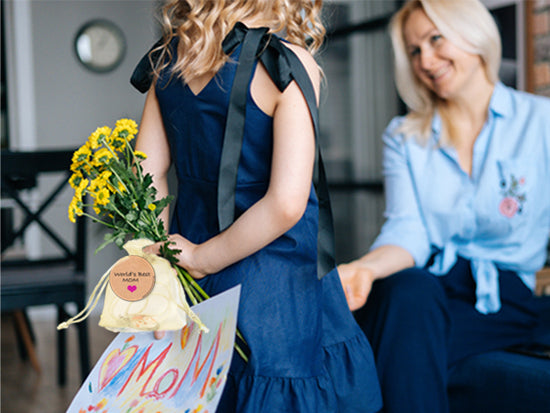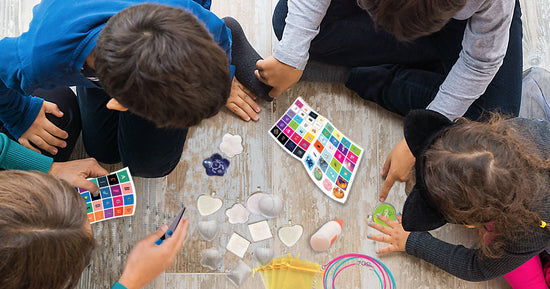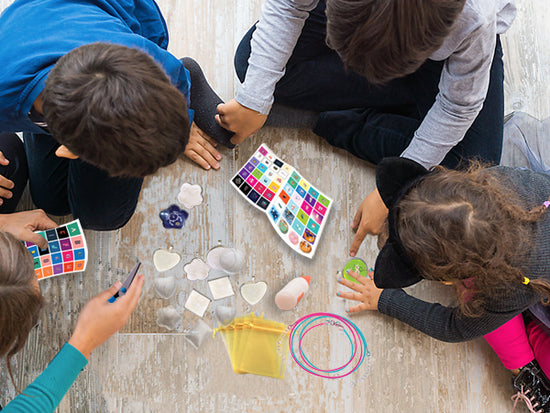 QUALITY GUARANTEE
We want you to be happy and satisfied with your purchase from Chalk and Chuckles. If we do not meet your expectations in either quality or design, please contact our customer service.
WORKING TOWARDS SUSTAINABILITY
We make our products from recycled board & print with non-toxic Soy inks. We try to minimise the use of plastic in our packaging. We are now striving to reduce our box sizes. Smaller boxes means less emissions, less packaging & a lower carbon footprint.
OUR PROMISE
1. Potential

2. Goodness

3. Quality
Each of our games has the POTENTIAL to bring out the best in every child. Play to your strengths or play to build new strengths, we've got a game for everyone. You are what you play!
Join us in the playful revolution of raising the next generation of leaders. Leaders who are not only smart & intelligent but also care about the COMMON GOOD and the world we live in! Our games reflect our commitment to family, community, cooperation, diversity, and empathy.
We are committed to creating sustainable, safe, and non-toxic toys that meet all the Indian & International quality standards. We care about the products we deliver to you, and equally about the world we all live in. Our products are designed with such care that they can be passed on and used repeatedly.