Search and Find Game
Smart Sticks- Scavenger Hunt
Regular price

Sale price

Rs. 399.00
5-99 YEARS | 1 or more Players
Home, Playdates, Classrooms, Picnic, Vacations, Road Trips
7 Days Easy Returns* T&C's apply
Free shipping above Rs.500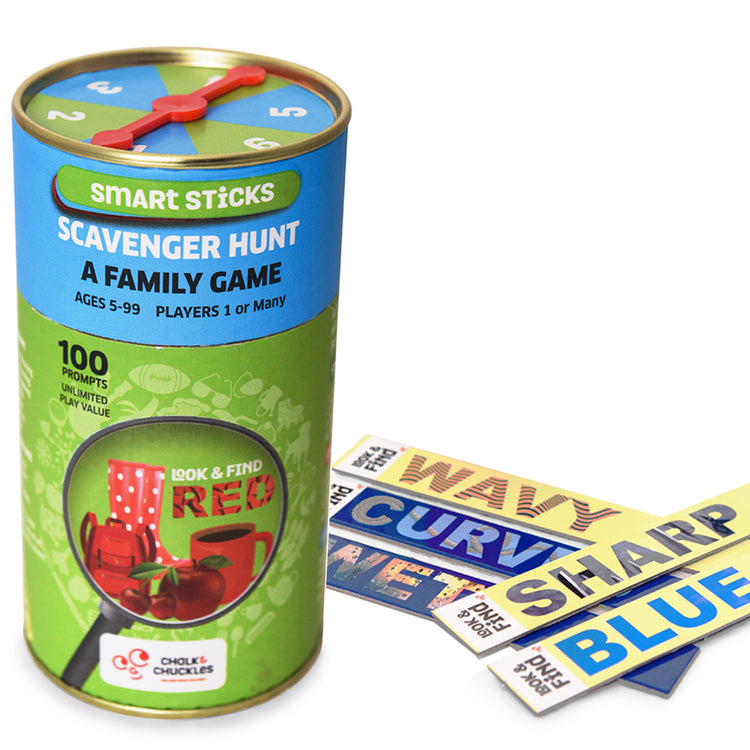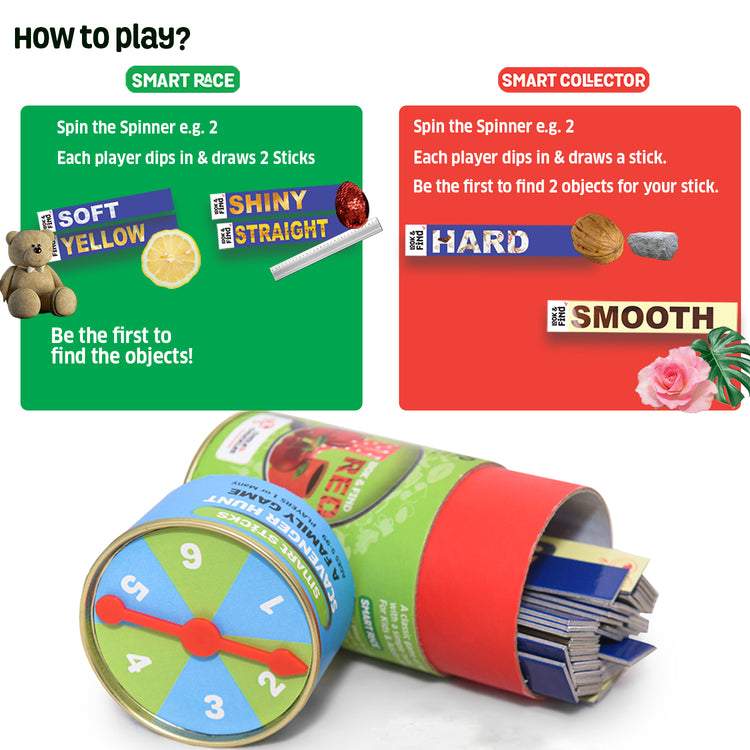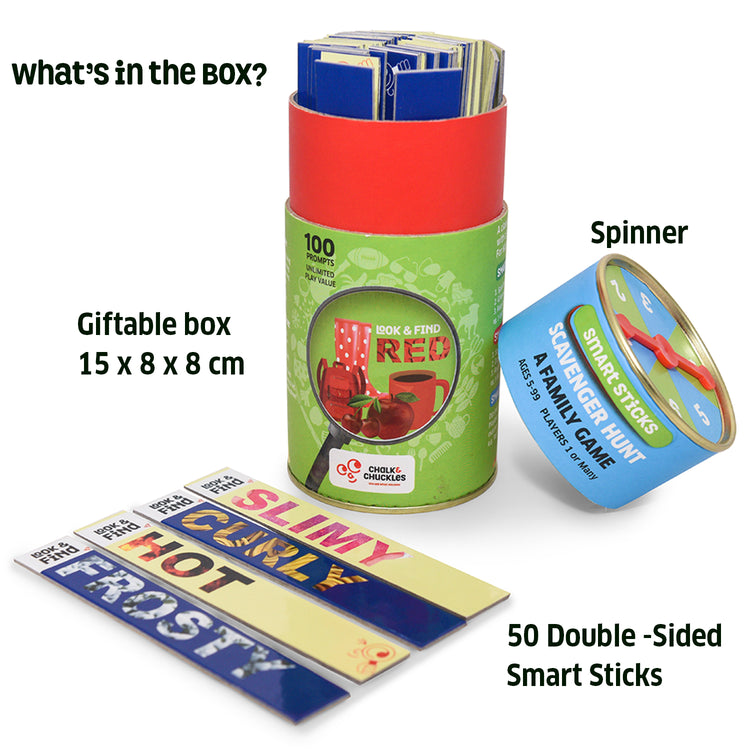 The Details

A smart educational Scavenger Hunt that promises fun and learning! Can be played individually or together with friends. Promotes cooperative play and allows kids to be creative in their thinking. They learn to work together and develop problem-solving.

Easy to follow and simple instructions with lots of ways to play, play the whole afternoon or just 10 minutes.
How to Play?

Each stick describes a type of item that players must find.

Game 1- Spin the spinner for the number of sticks. Eg Each player dips in and draws 2 sticks. Be the 1st to find the objects.
Game 2- Spin the spinner for the number of objects to find. Eg. 2 Each player dips in and draws 2 sticks. Be the 1st to find 2 objects.
Game 3- Dip in and take out 3 sticks. Players must find 1 item that matches the 3 words on the stick. e.g. 'RED' 'HARD' & 'POINTED'- What could it be? A red pencil?

Adaptable for younger children. Read aloud the words. You could also give them just 1 object to find at a time.


What's in the Box?

A beautiful cylindrical tube with a spinner.
100 Prompts: 50 Smart Sticks (Double-Sided)
50 Pcs Puzzle on the reverse side (54 cm X 28.5 cm)
Product Specifications

Box measures (cm): 8 x 8 x 15

Weight (g):296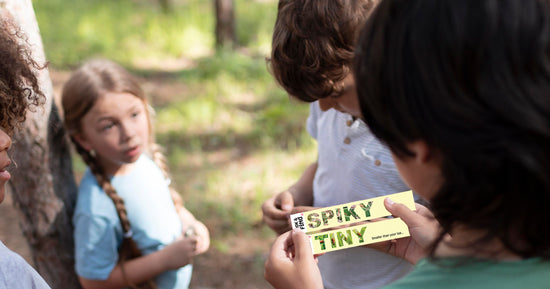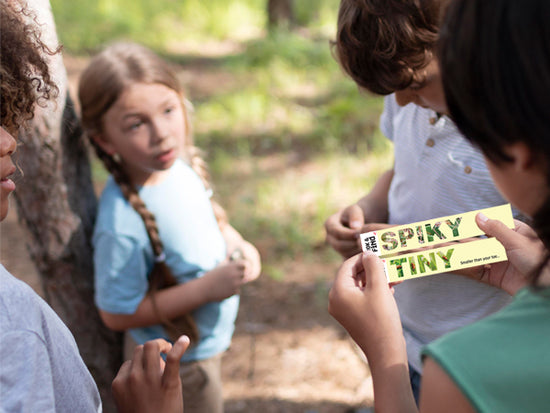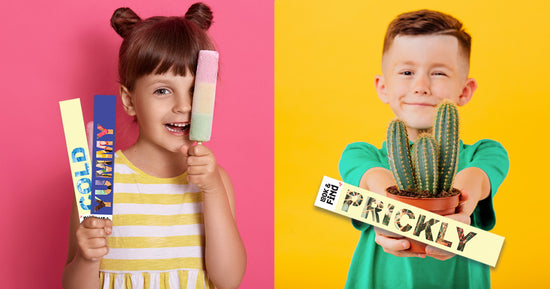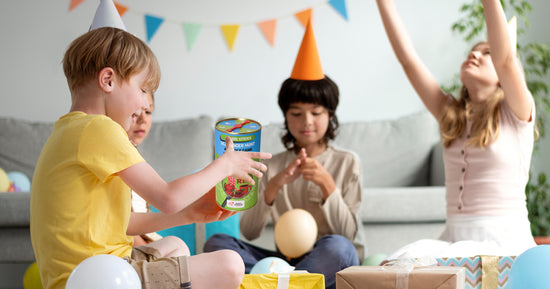 GAME FOR ALL AGES
A smart way to play & have fun for kids and the whole family! Pick out a SMART STICK and get ready to seek and find.
BEST GIFT EVER
Smart Sticks make great gifts and return gifts for children ages 5 and above. An entertaining game that keeps kids engaged without a screen in sight.
ENTERTAINING IN ALL WEATHER
Play indoors at home or outdoors. Great game for road trips, camping, park, vacations, or backyard. Every new environment invites a new way to play.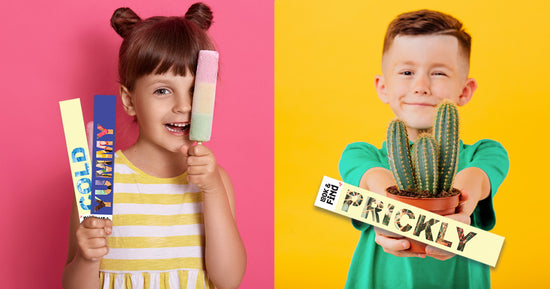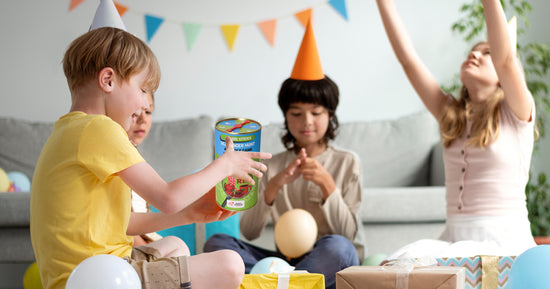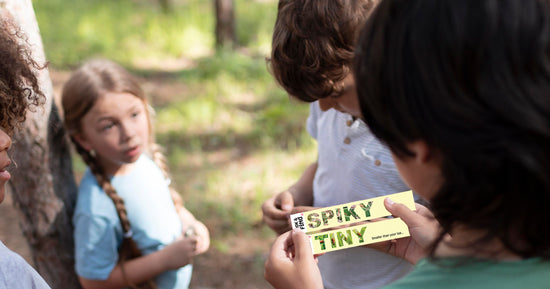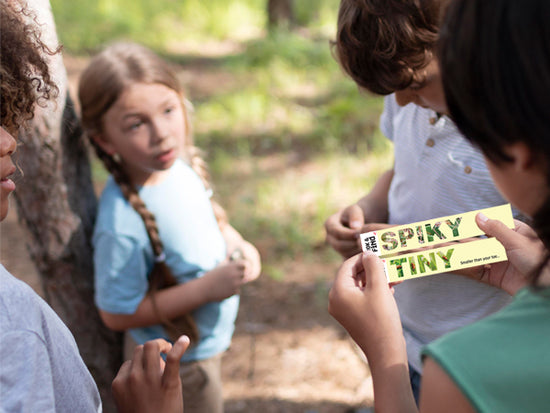 QUALITY GUARANTEE
We want you to be happy and satisfied with your purchase from Chalk and Chuckles. If we do not meet your expectations in either quality or design, please contact our customer service.
WORKING TOWARDS SUSTAINABILITY
We make our products from recycled board & print with non-toxic Soy inks. We try to minimise the use of plastic in our packaging. We are now striving to reduce our box sizes. Smaller boxes means less emissions, less packaging & a lower carbon footprint.
OUR PROMISE
1. Potential

2. Goodness

3. Quality
Each of our games has the POTENTIAL to bring out the best in every child. Play to your strengths or play to build new strengths, we've got a game for everyone. You are what you play!
Join us in the playful revolution of raising the next generation of leaders. Leaders who are not only smart & intelligent but also care about the COMMON GOOD and the world we live in! Our games reflect our commitment to family, community, cooperation, diversity, and empathy.
We are committed to creating sustainable, safe, and non-toxic toys that meet all the Indian & International quality standards. We care about the products we deliver to you, and equally about the world we all live in. Our products are designed with such care that they can be passed on and used repeatedly.